Customer Referrals are Running Dry – What now?
Share Post: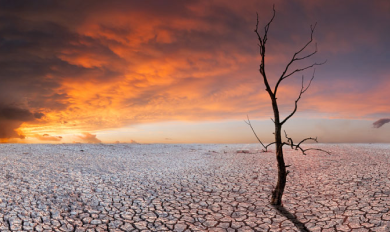 Has your sales pipeline seen better days?
Your business has been doing great. Word of mouth referrals have been driving business to your sales team and you can barely keep up. You are experiencing year over year growth. And then it stops. The referrals simply stop pouring in.
Now that the "Golden Days" are over, you are back to square one. Your sales team is disgruntled as they adjust to different strategies to procure new business. Some reps farm existing accounts to see where there are opportunities to up-sell, others look for the next exciting technology and leave for a new company. The playing field has changed.
Your executive team (CEO, VP Sales, VP Business Development) want to continue to increase the size of their sales pipelines and take business to the next level.
The question is: What strategies are most effective to boost revenues and get company earnings back on track?
1. Think Local
If you aren't networking at the local level, then now is the time to start. Local business chapters a great place to network and make new connections. It's also a great way to get local name recognition on a limited budget. One word of advice: you get what you give. Stay engaged and work hard to make it successful.
2. Get Social
If you aren't using social networking sites, then now is the time to start. Use LinkedIn to connect with current and former business associates. Use LinkedIn Groups to start conversations with potential customers and exchange ideas with other professionals in your field. Twitter can be a great tool to keep people updated on your company in real time. Just make sure your content is relevant and helpful. And update often.
3. Outsource
When highly compensated internal staff are unable to deliver, think about outsourcing. There are a number of firms (even in your city) who specialize in new business development. Call around to see if there is a company that can provide low cost services to boost your pipeline. These companies provide Telemarketing, Inside Sales Prospecting, Social Media Management, Graphic Design and Website Creation for a fraction of the cost of internal staff.