Lead Generation
We build lead generation campaigns tailored to your brand, your audience, and your specific needs.
Sales development campaigns built by us, for you
Whether you need marketing leads qualified and put onto your sales team's calendar, or you're hunting for fresh accounts that are looking for a product like yours, we'll build a custom sales development campaign proven to attract new buyers to your brand.
Flexible, month-to-month pricing allows you to scale up or down to match the needs of your sales pipeline.
How we generate leads for clients
Our leadership team has over three decades experience designing, building, and executing successful lead generation campaigns. We'll craft the message, have the conversations, deliver the feedback, and provide everything you'd expect from a world-class sales development team – minus the burden of internal hiring, training, and continuous monitoring.
We have a multi-channel, multi-touch approach to our messaging efforts, and can also seamlessly plug into your existing tech stack so that you can monitor results in real time.
01
Find Prospects
We build targeted and qualified lists based off of your ideal customer profile
02
Write Messages
We craft thoughtful, personalized messages that actually deliver results
03
Execute Outreach
We connect with hundreds of your prospects every month through different channels
04
Close Deals
We do the hunting and chasing, so that your sales team can get back to selling
3 result-driving lead generation services
Lead Generation Services
01
COLD, OUTBOUND SALES DEVELOPMENT
02
WARM, MARKETING LEAD QUALIFICATION
03
PRE- AND POST-SHOW EVENT FOLLOW-UP
01
COLD, OUTBOUND SALES DEVELOPMENT
We connect with your audience, no matter where they live. We can identify and source net-new accounts and contacts for a cold, outbound campaign, or we can help turn your marketing spend into recognized revenue by following up with anyone who's already shown interest in your brand.
02
WARM, MARKETING LEAD QUALIFICATION
03
PRE- AND POST-SHOW EVENT FOLLOW-UP
Join us today and let us help you to grow your business
We've helped hundreds of B2B SaaS and technology service companies grow their sales pipeline. We'll combine decades of experience and best practices to deliver the right message, to the right audience, at the right time. Connect with us to discuss a campaign tailor-made for you!
Testimonials
What our clients think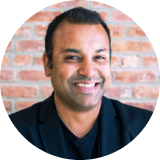 "I've worked with the Revvix team on various campaigns dating back to 2015. We're currently engaged on a multi-touch campaign targeting our core verticals and their efforts have proved significant in connecting us with the right individuals at some of our most valuable accounts.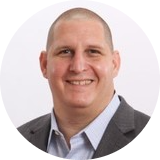 "Revvix is an integral part of our team and has helped us not only increase the volume of our leads, but also the quality of those leads. What I love most about Revvix is the level of true partnership the Revvix team brings to the table, and the shared focus on continuous improvement to drive better results.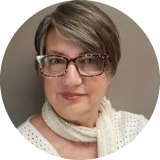 "Our technology can be complex to those outside the industry. Revvix does an excellent job of targeting the appropriate companies for outreach and creating a combination of emails and phone calls using industry language that engages potential customers.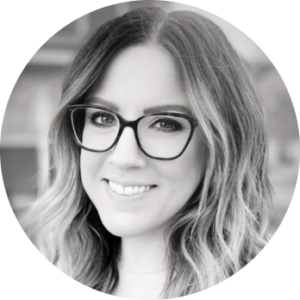 "Revvix has been phenomenal to work with. When we were referred to Revvix, we were looking for a long-term partner who could help us launch and scale our business development efforts as an early-age startup, and they have successfully helped us do just that. Their level of detail and thoughtfulness that they apply to their work has made a huge difference for the success of our business, and we would highly recommend utilizing their services if you're looking to do the same.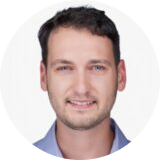 "Revvix has been an incredible asset and partner for us here at Ushur. The team is hardworking, curious, and experts in Sales Development. Our sales and marketing pipeline has grown over 3X thanks to the phenomenal results and value that the Revvix team brings to our organization. I recommend Revvix to any business that is looking to quickly boost their revenue pipeline.