To Script or Not to Script – B2B Cold Calling
Share Post: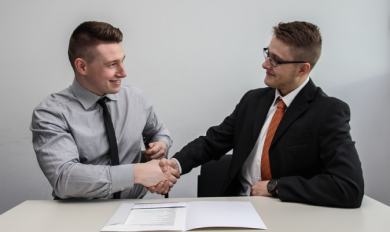 Your phone rings, so you answer it…
(Silence for 10 seconds) Hello! This is John Smith with AZ Corp calling. I'm with my company's Value Added Rewards program. Wouldn't it be great if you could get cash back rewards for every purchase you make? Well, what I'm going to tell you… CLICK.
Chances are you've heard a pitch like this. When you weren't expecting it. On your cell phone. How did they even get your phone number!?
It's this type of solicitation that gives the word telemarketing a bad rap. That's why we use terms like Lead Generation, Lead Qualification, Lead Nurturing, Inside Sales, etc., to refer to a process that's vital to B2B sales and marketing –> Cold Calling.
To cold call successfully, you need to be able to answer several questions:
Q: How do I call potential buyers without coming off as telemarketer?
A: Experience and training.
Experience – If you've been selling for the past 20+ years, then chances are you know a thing or two when it comes to "breaking the ice," establishing customer rapport, and creating defined next steps. Experienced sales professionals know how to network and leverage existing business relationships for referrals. This creates "warmer" starting points for conversations and allows sales reps to bypass some of the barriers involved with engaging a high-value prospect.
Training – It's unrealistic to expect new sales candidates to hit the ground running and keep up with their more experienced peers. Yes, there are a few rockstars out there that simply "get it," but more often than not a formal training program is required. Maybe your reps are comfortable talking to strangers on the phone, but lack important product knowledge – or vice versa. This can be addressed by creating a formal training program that is unique to each rep. One that recognizes their strengths and works to improve their weaknesses.
Q: Are there benefits to B2B call scripts?
A: Yes. Just not bad ones…
Even if you're not reading off of a piece of paper, I would argue that most sales people use some type of "script" on every call they make. Experienced reps have elevator pitches, value propositions, and product descriptions burned into their memory that they can recite as needed during any sales call. This information is extremely helpful when training new sales employees.
Until new employees can fully grasp all of this information, it is helpful for them to reference a "call aid" or "script" that can be used to start conversations and add potential buyers to the top of your sales funnel. However, I would stress of utmost importance that these scripts and call aids be memorized and understood as quickly as possible. Work to get your employees to "ditch the script" and engage in natural phone conversations. No one likes receiving a phone call where they feel they are being read to.
Q: What can I change to increase my cold calling success rate in a B2B sales environment?
A: Improve the quality of your messaging.
There is no "one size fits all" approach to B2B lead generation. Companies create solutions to respond to a wide variety of challenges across a wide variety of industries. Your message and value proposition need to change in accordance with whom you are reaching out to.
When you consistently reach out to business buyers with voicemails, emails, and other correspondence that has zero applicability to their role or environment, then you are shooting yourself in the foot. You are wasting your time and hurting your chances to do business with them in the future.
This is where modern tools and "tricks of the trade" come into play. Marketing automation software, web forms, landing pages, social media research, online analysis, and customer surveys – all provide additional insight on the companies and prospects you are trying to reach and will help you craft quality messaging that will increase your cold calling success rate.